Halogen Infrared Heat Lamps (Short Wave) have a fast response switching on and off time.It has high efficiency.It is widely used in heating,PET manufacturw,printing and so on.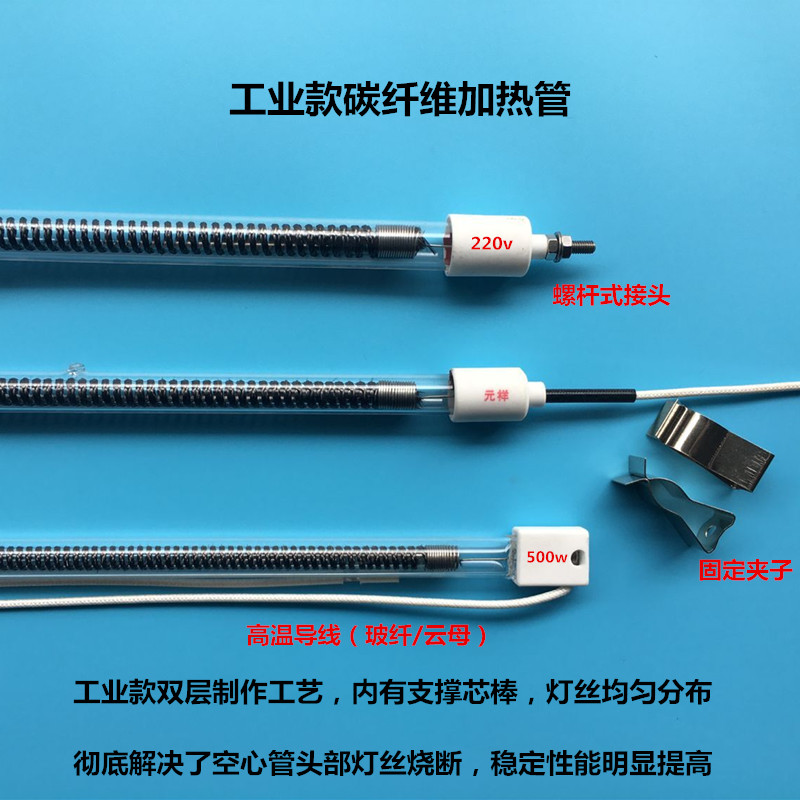 Halogen Infrared Heat Lamp (Short Wave)
Highlights
*Have a fast response switching on and off time.
*High efficiency.
*Wide range of lamps lengths and power available.
* No byproducts, no pollution.
*Safe:Quartz envelope, heat shock resistant.
* More than 85% of consumed energy transmitted into infrared heat.
* Dimmable: Fully controllable accurately(0% to 100%).
* Possibility to put people sensor: On/Off switches do not affect life time of the lamps.
*Long life: More than 5000 hours.
half-white and golden coated could be made as customer's demand.
They are mainly used for heating,PET manufacture,printing,drying and so on.